About Me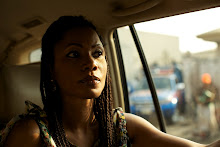 Funmi Iyanda

Lagos, Nigeria
Funmi Iyanda is a multi award-winning producer and broadcast journalist. She is the CEO of Ignite Media and Executive Director of Creation Television
View my complete profile
Friday, November 09, 2007
Friday, November 09, 2007
|
Posted by Funmi Iyanda
|
|
Edit Post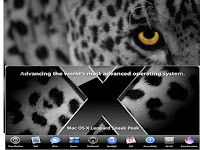 Spent the past few hours pimping my Mac, upgrading from 0S X Tiger to the
OS X 10.5 leopard
and adding iWork and iLife 08. Off course l intend to get the iphone but l am too squeamish about the ethics of owning one in Nigeria (as quite a few people do) because l know there must have been some magamago in the process of getting it working here.
Yes l admit it, my name is Funmi Iyanda and l am a Macoholic, Appoholic and Joboholic. I know I am an irritant who's bought into the whole "the underdog ethical geek wins saves the world" hype but l do like my
hype
with substance. The leopard? OMG! It's the sexy secretary with the killer bod and the intellect of a maths genius and the flexibility of a circus soleil acrobat, plus she is fun! So l have been preening and looking down my nose as windows, vista and linux enthusiasts one of whom showed me this little
post
and the ensuing yabis. I think you might quiet enjoy it.
One day the thinking, the offbeat, the different and the geeky will rule Nigeria. Or at least most of the economy. One day.
Have a great weekend.