About Me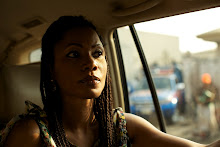 Funmi Iyanda

Lagos, Nigeria
Funmi Iyanda is a multi award-winning producer and broadcast journalist. She is the CEO of Ignite Media and Executive Director of Creation Television
View my complete profile
Tuesday, December 16, 2008
Tuesday, December 16, 2008
|
Posted by Mutiu Okediran
|
|
Edit Post
As we approach the Christmas season, crime rate is on the increase.
Typically, there is tremendous pressure on people, including criminals to meet the demands of the season. It is therefore expedient to remind us of certain risks associated with the season and how these could be mitigated.
Residential Security
*Be alert and aware of your environment. Keep low profile.
*Always secure gates, doors and windows to your residence.
*Ensure security lights are functioning.
*Do not give vital/personal information to persons unfamiliar to you.
Social Outings
*Always let close family members know where you are going, and when you would likely return.
*Vary your route to work or leisure locations.
*Avoid late outings unless it is absolutely necessary.
*Avoid crowded places.
*Always have your mobile phone with you, in case you have need to make emergency calls.
Financial Transactions
*Do not discuss financial matters in the open.
*Avoid huge cash transactions. Use ATMs or online transfers, where necessary.
*When coming out of a bank, watch out for suspicious movements.
*Do not carry black polythene bags or big brown envelopes. It may attract criminals.
Travel Security
*Always pre-plan your journey and ensure the vehicle is in good working condition. If you must travel by public transport, use registered and well known transportation companies.
*Discuss travel details only with family members.
*Do not give ride to strangers, including persons dressed in uniform, as they may be armed robbers in disguise.
*Stick to main roads and avoid lonely routes.
*On approaching a checkpoint, stop and obey all instructions
*If at night, turn on your interior lights some distance away from the checkpoint.
*If chauffer driven, brief driver on your expectations of his behaviour on the road.
Child Security
*When going out (cinema, shopping mall etc), always keep children close to you.
*Discourage children from talking to, or receiving gifts from strangers. It could be a bait for kidnap.
*In the event of an Incident occurring, Comply, Comply and Comply with the demands of the criminals. DO NOT RESIST; DO NOT ARGUE. Do not play the Hero.
*Do not make eye contact with the criminals as they may think you want to identify them later.
*Seek permission from the criminals before making any sudden body movement, such as unfastening seatbelt etc.
*Be calm. Remember, most criminals are under the influence of drug and alcohol and will pull the trigger at the slightest provocation.
Always remember: Your safety is paramount, loss of personal possessions is temporary but your life is irreplaceable.
In an Emergency
Dial Lagos State Emergency Response on 767 from MTN, Glo, Zain, Multilinks & Starcomms.
Report incident to the nearest Police Station