About Me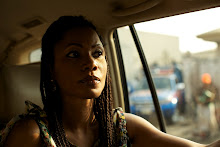 Funmi Iyanda

Lagos, Nigeria
Funmi Iyanda is a multi award-winning producer and broadcast journalist. She is the CEO of Ignite Media and Executive Director of Creation Television
View my complete profile
Monday, November 05, 2007
Monday, November 05, 2007
|
Posted by Funmi Iyanda
|
|
Edit Post
Sincere apologies for getting back late to those outside Nigeria who want to contribute to the Alakara Juvenile Centre course.
Please find below the account details….
INTERMEDIARY BANK IN USA
STANDARD CHARTERED BANK,
NEW YORK, USA.
SWIFT CODE: SCBLUS33
CORRESPONDENT BANK FOR EUROPE
STANDARD CHARTERED BANK
CLEMENTS HOUSE,
27 CLEMENTS LANE
LONDON EC4N 7AP
SORT CODE: 60-91-04
SWIFT CODE: SCBLGB2L

BENEFICIARY BANK
FIRST CITY MONUMENT BANK PLC.
SWIFT CODE: FCMBNGLA
IBAN NO: GB55 SCBL 6091 0412 5444 58
ACCOUNT NO: 0101254445850 (USD)
: 0001254445801 (GBP)
: 5601254445896 (EUR)
FOR FURTHER CREDIT OF:
Kudirat Initiative for Democracy
Account Number : 0012080133940001 ( USD )
: 0012080133940002 (EURO)
: 0012060133940001 (NAIRA)