About Me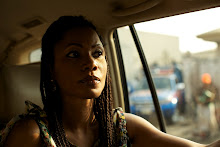 Funmi Iyanda

Lagos, Nigeria
Funmi Iyanda is a multi award-winning producer and broadcast journalist. She is the CEO of Ignite Media and Executive Director of Creation Television
View my complete profile
Tuesday, November 27, 2007
Tuesday, November 27, 2007
|
Posted by Funmi Iyanda
|
|
Edit Post
So sorry for the absence and lack of update on JWC et al. I am swimming hard against that darned tide and barely staying afloat. No worries though, will soon hit calmer waters.
I took a moment to breathe and saw this absolutely hilarious
dating guide
by kpakpando. Even more apt as the December wedding/homecoming season approaches, too funny.
Back with you soon.