About Me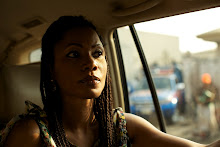 Funmi Iyanda

Lagos, Nigeria
Funmi Iyanda is a multi award-winning producer and broadcast journalist. She is the CEO of Ignite Media and Executive Director of Creation Television
View my complete profile
Monday, June 02, 2008
Monday, June 02, 2008
|
Posted by Funmi Iyanda
|
|
Edit Post
As you may have guessed, "mo ti fe pa ketekete" (I am intent on killing the donkey, reference; ebenezer obey classic song), l know l have to do something about my work obsession and I will, right after I finish this assignment;-). So I am crazy busy and traveling hence the inconsistent blogging. It's a phase and it will pass, in the meantime, lets play a little game. A mad colleague sent me these pictures with his own caption taking the mikey on xenophobes, mine is the next one, what will yours be?
now what does one do for this?


Xenophobic violence instigator
so, what does one do with this?