About Me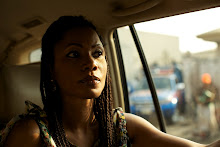 Funmi Iyanda

Lagos, Nigeria
Funmi Iyanda is a multi award-winning producer and broadcast journalist. She is the CEO of Ignite Media and Executive Director of Creation Television
View my complete profile
Tuesday, October 31, 2006
Tuesday, October 31, 2006
|
Posted by Funmi Iyanda
|
|
Edit Post
In all the eulogies, (once dead you acquire a halo in Nigeria, yes even Abacha almost made it) there is the tendency to forget the "little" people, just thought to mention that there were only 30 ENT (ear, nose and throat) doctors in Nigeria until Sunday, 3 of them died in that crash i.e. 10%.

Given the tendency to pay lip service to the dead, the minister of aviation who can be described as the chief gravedigger in this unending funeral of crashes was surprisingly quick to blame the dead pilot. He did not wait for the inevitable "investigative" panel report or black box recording; he just knew it was pilot error. What is that talk about the man not waiting for ideal conditions to fly? Which of us in any profession with portions of our lives and work dependent to some level on government wait to work in an ideal situation? Nigeria operates below the lowest line of safety or sanity in peacetime in modern times! I know of doctors concluding operations with rechargeable lamps in teaching hospitals where you have to buy your own cotton wool. Who are they trying to fool? The man should be sacked jo and let the pilot's soul rest in peace.

Talking about resting in peace what is the maddening talk about God allowing it. God is not a God of tragedies! Why do we have so any tragedies? Because, we, against clear examples from God, creation and clear biblical direction ("God is a God of order and arrangement" is in the good book, I'm not "good" enough to remember the exact location mate, ask one of the chris') are a non-planning, non-executing, non-intellect applying, all talking, all grandstanding nation? We kill all, the young, the old, the gifted, the mediocre, the great, the small with our negligence and complacence. Personally l think all the so murdered souls should refuse to rest in peace until they have hunted the people directly responsible to the great beyond.